2019 Range Rover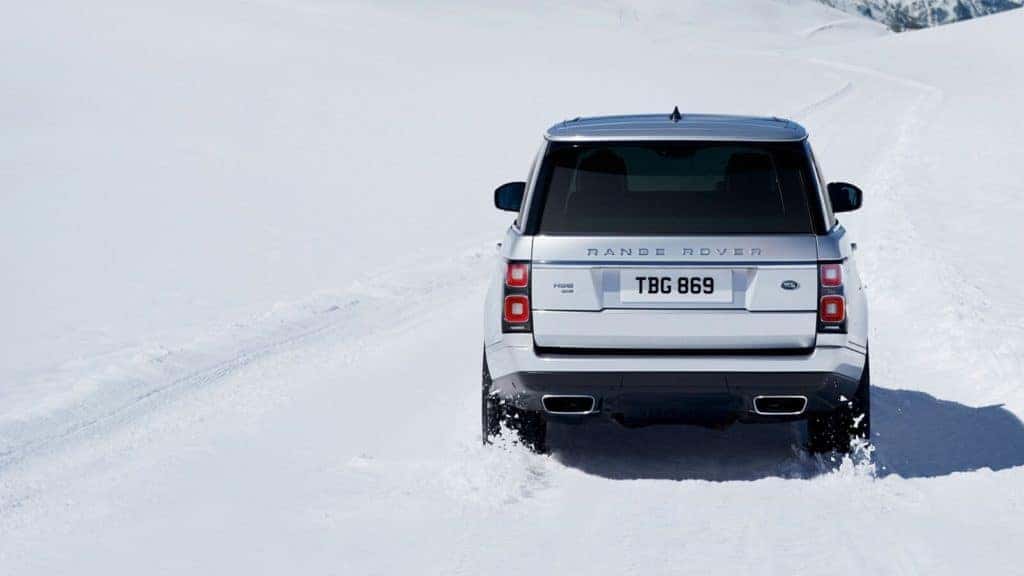 The 2019 Range Rover gets up to 518 horsepower from a 5.0 L supercharged engine block. When it operates at over 2,500 RPM, this high-output powertrain cranks out just more than 460 pound-feet of torque. A highway fuel economy of 21 MPG is assigned to this V8 gas engine. The Intelligent Start/Stop System helps you save money on fuel. 
This luxurious SUV can tow a maximum trailer load of slightly more than 7,700 pounds. Reading the road up to 500 times each second, the Adaptive Dynamics technology controls the parameters of the suspension system. A hydraulic mechanism is integrated into the Dynamic Response, which significantly improves cornering and overall handling. 
Having a class-exclusive design, the Electronic Air Suspension manages the ground clearance. When optimum torque is needed in the rear wheels, the Active Rear Locking Differential takes the appropriate measures. The Range Rover also has a highly responsive automatic transmission system with eight ratios in the gearbox. 
Off-road performance is optimized by the All-Terrain Progress Control, which is tough enough to handle mud, grass and snow. The Terrain Response technology has seven custom modes for a smooth drive on common surfaces.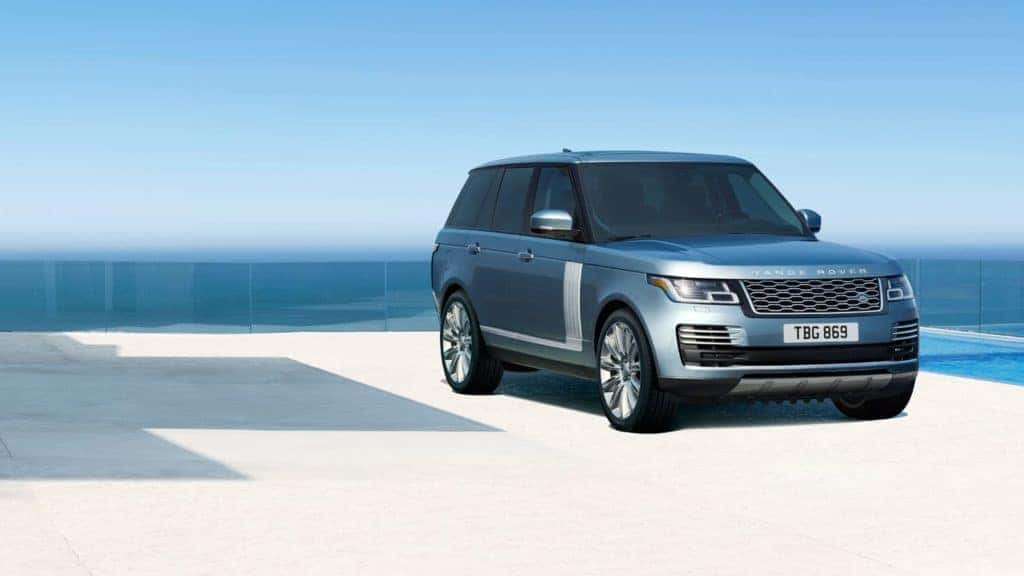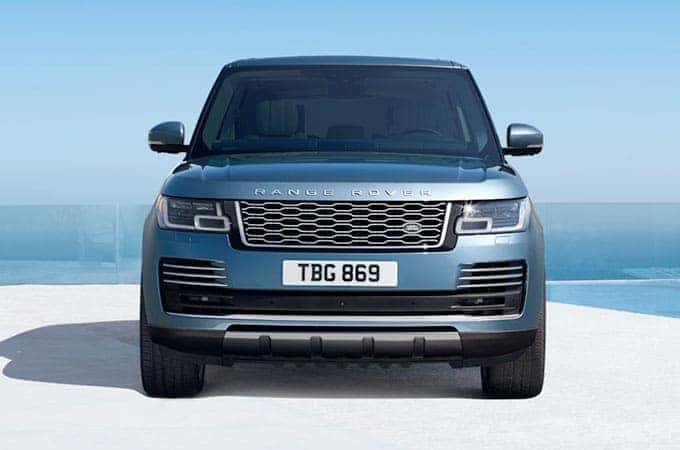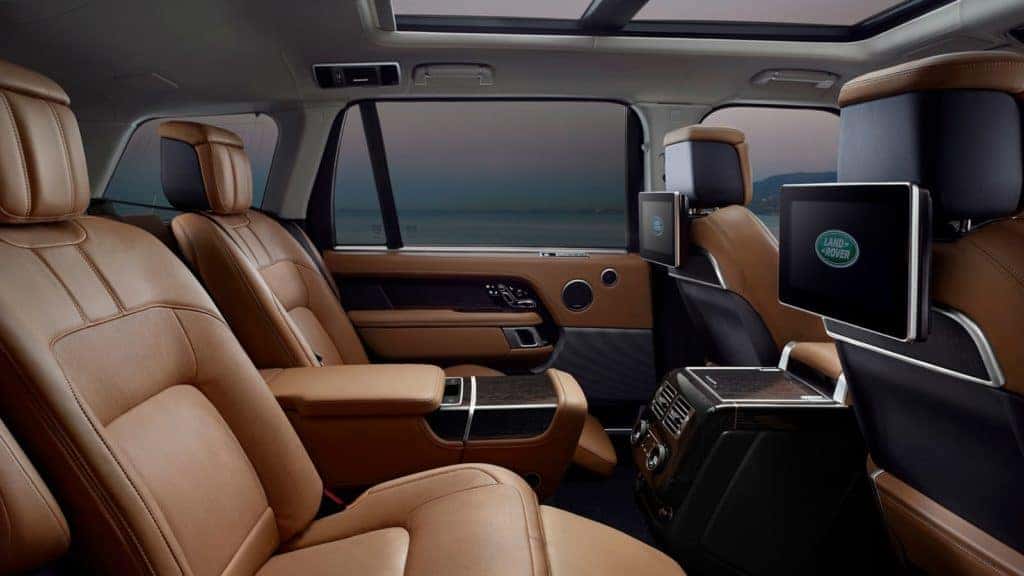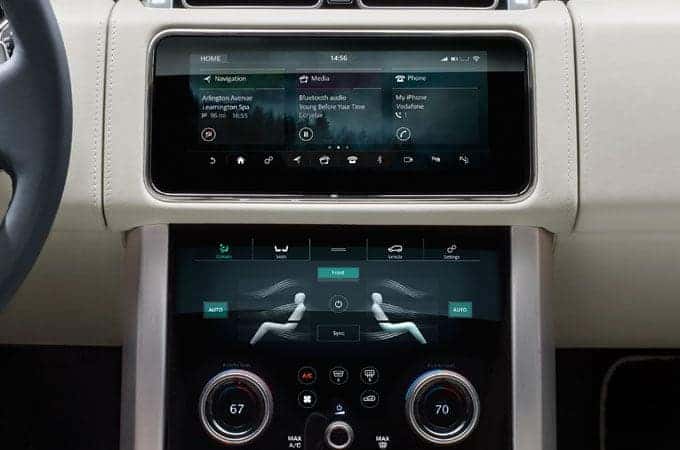 The power front seats in the 2019 Range Rover have a 24-way design that deserves class-leading designation. These heated and ventilated seats also have massaging functions for the upper and lower back. Climate control is integrated into the optional Rear Executive Class Seating, which includes a 60/40 bench. 
Thanks to the all-new Gesture Sunblind technology, you could control the sunroof without touching a single button. The Cabin Air Ionization is a premium amenity that enhances the quality of air in the cockpit. Instead of using traditional filters, this technology traps dust and dirt by releasing electrostatic ions. A four-zone automatic climate control system is another best-in-class feature in the cabin. 
Powered by the updated InControl platform, the Range Rover's infotainment system offers cutting-edge connectivity. You can use the Touch Pro Duo to manage the digital amenities in this lavish SUV. A color head-up display delivers important indicators just above the steering wheel. This high-end model also boasts the Meridian sound system that produces pleasant acoustics from SiriusXM and other radio channels. Another impressive amenity that's available in the Range Rover is the Automatic Access Height, which can lower the chassis by about 2 inches to accommodate the driver.
Equipped with the Emergency Braking technology, the 2019 Range Rover slows down in response to unpredictable traffic flow. This sophisticated braking system is connected to sensors that spot pedestrians and vehicles in your intended path. 
The Emergency Brake Assist instantly adds extra braking power when you don't pump the brake pedal fast enough in a critical situation. This lavish family car also has signature passive safety features, like the ISOFIX system that facilitates connections between child seats and the fixed rear seats.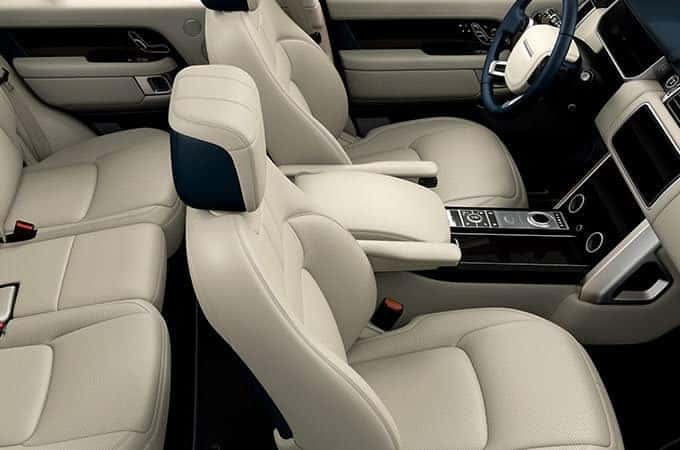 Range Rover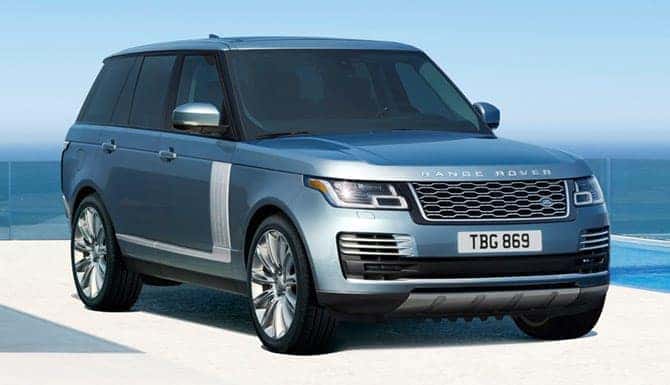 5 Split-Spoke Alloy Wheels
LED Lighting
Three-Zone Climate Control
16-Way Heated Front Seats
Meridian™ Sound System
Rear View Camera
HSE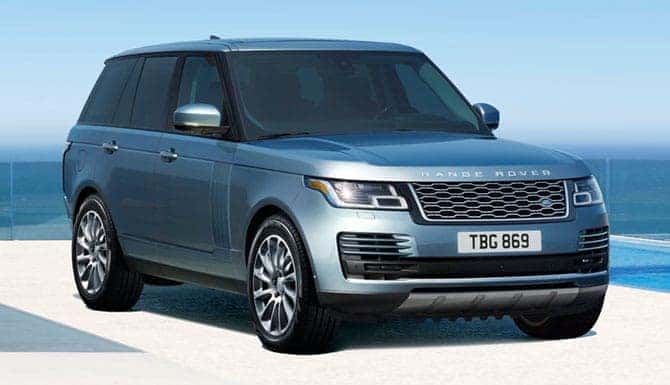 12 Spoke Alloy Wheels
LED Lighting
Keyless Entry
20-Way Heated Front Seats
Meridian™ Sound System
Safety & Driver Technology
Super Charged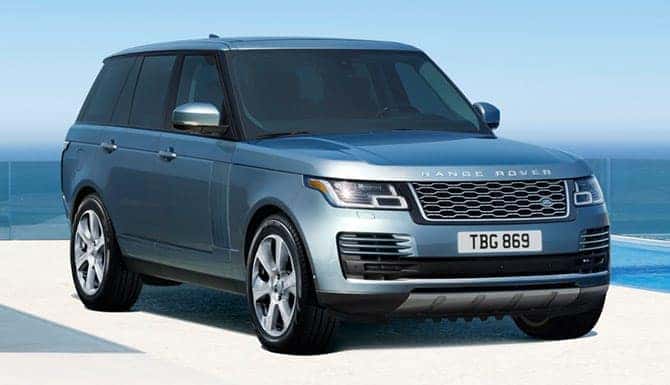 518 HP Supercharged V8 with Dynamic Response
LED Headlights
Keyless Entry
20-Way Heated Front Seats
Meridian™ Sound System
Safety & Driver Technology
Autobiography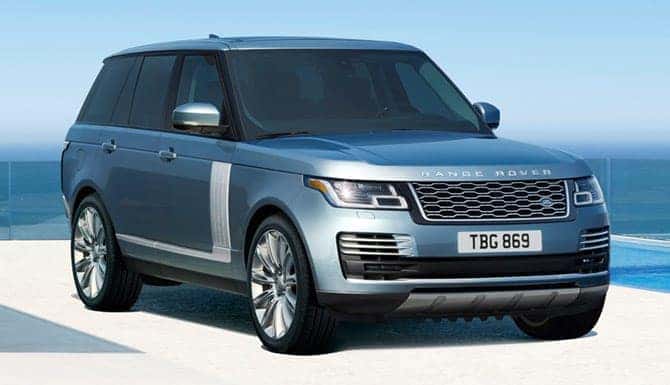 21″ Split-Spoke Alloy Wheels
Premium LED Headlights
Configurable Ambient Interior Lighting
24-Way Heated and Cooled Massage Front Seats
Meridian™ Audio
Surround Camera System
SVAutobiography Dynamic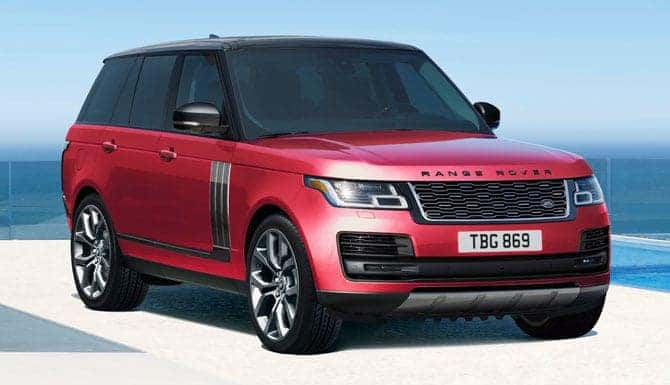 21″ Split-Spoke Alloy Wheels
557 HP V8 Supercharged 5.0-Liter Engine
Unique Suspension Configuration
Graphite Atlas Features
24-Way Heated and Cooled Hot-Stone Massage Seats
Steel Weave Carbon Fiber Trim Finishers
LED Headlights
Adaptive Cruise Control
Intelligent Storage
Hot-Stone Massage Seats
All-Terrain Progress Control
Dynamic Response
Intelligent Stop/Start System
Electronic Traction Control
TEST DRIVE YOUR 2019 RANGE ROVER TODAY
Visit our auto dealership and discover the luxurious 2019 Range Rover. This premium SUV is available in the Autobiography, SVAutobiography and Supercharged models.