Have Your Pick of Pumpkins!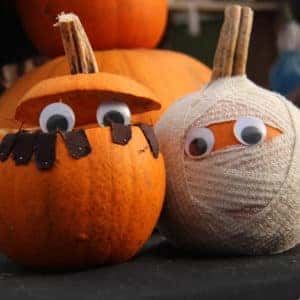 We have entered Fall and with it the season of Pumpkin Flavored everything! Whether you love the season of pumpkin flavored coffee and donuts or not, you could still enjoy a crisp afternoon at a local Pumpkin Patch! Luckily residents of Alexandria and the surrounding areas have their pick of some great pumpkin patches!
Nalls Produce in Alexandria
Nalls Produce is a year-round business that offers fresh plants and produce that has been serving the community for 50 years. In the Fall the Nalls family opens up the Pumpkin patch to allow everyone young and old to explore the different sizes and shapes of the pumpkins and pick the one that they love. You can also join in with Garden Stories with Miss Mabby and the Pumpkin IllumiNight. Make sure you check their Facebook events page to discover all the fun things to do at Nalls Produce!
Farm Stuff in Woodbridge
Farm Stuff in Woodbridge brings you so much more than just an amazing pumpkin patch. They offer a wide variety of family activities and fall decorations for you to stock up on. Check out the petting zoo and hayrides when you visit!
Burke Nursery in Burke
Burke Nursery & Garden Centre has so many activities planned for their 24th Anniversary Fall Festival and Pumpkin Playground. Just a few of the activities are Pirate's Ship, Ghost Tunnel Slide, Western Town, Hayrides, Petting Zoo, Merry-Go-Round, and so much more!
Land Rover Alexandria Gets You There
Whether you are staying in Alexandria or heading to Woodbridge or Burke, there is a Land Rover that can get you where you are going. Before you head to the pumpkin patch to pick your perfect pumpkin, head to Land Rover Alexandria to pick your perfect vehicle!